11 Effective Workplace Housekeeping Tips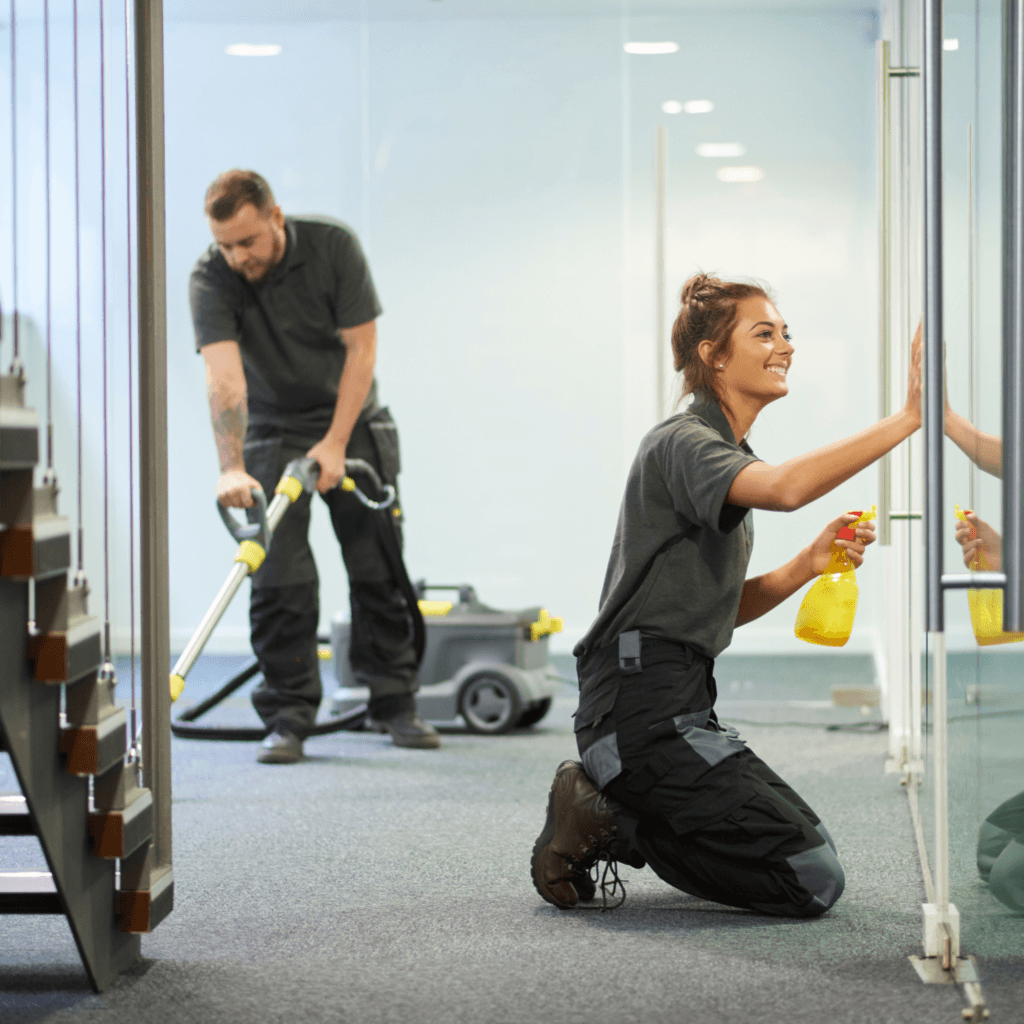 In a workplace setting, housekeeping is crucial to keeping employees safe. It can help prevent illnesses and injuries, and improve productivity and employee morale.
As an added bonus, it can help employers avoid potential fines for non-compliance.
Employers and management are responsible for getting all employees involved in playing their part to facilitate a safe workplace through housekeeping practices.
Proper workplace safety programs (Injury and Illness Prevention) should always incorporate best practices for housekeeping.
To help with this, we'd like to offer the following eleven important tips, applicable to most of our clients' workplaces. Here are our 11 Effective Workplace Housekeeping Tips:
1. Prevent Slips, Trips, and Falls
To help prevent slip, trip, and fall incidents, OSHA recommends the following:
Report and clean up spills and leaks.
Keep aisles and exits clear of items.
Consider installing mirrors and warning signs to help with blind spots.
Replace worn, ripped or damage flooring.
Consider installing anti-slip flooring in areas that can't always be cleaned.
Use drip pans and guards.
Additionally, mats and "other dry standing places" should be added to the workplace environment where applicable. The workplace must be free from projecting nails, splinters, holes, and loose boards.
Our inspections of your facility will help you to locate and call out any of these factors, but employees should also be advised to look out for and report any instance of the above so it can be repaired immediately. Employers should ensure they are reviewing the inspection reports provided and doing their part to help eliminate these types of hazards.
---
2. Eliminate Fire Hazards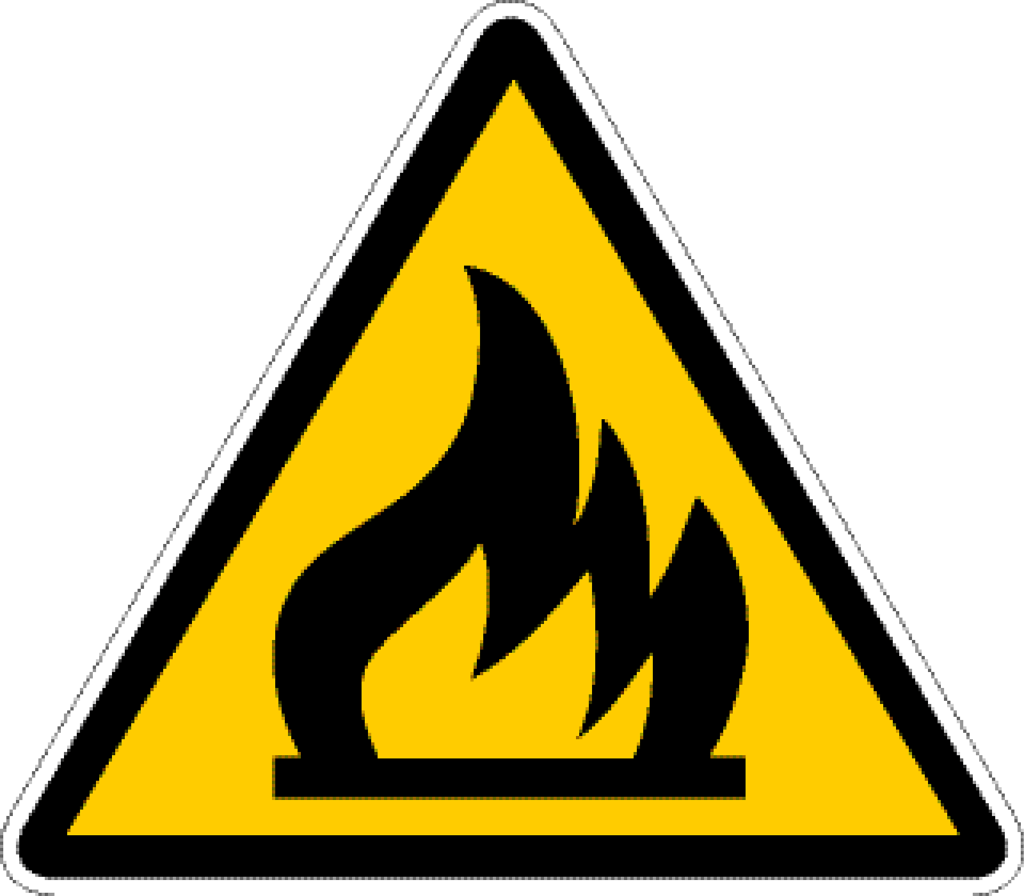 Employees must be made responsible for ensuring they do not create or maintain any accumulation of combustible materials in their work area.
According to OSHA's Hazardous Materials Standard (1910.106), combustible waste must be "store in covered metal receptacles and disposed of daily."
The National Safety Council "Supervisors' Safety Manual" also includes the following precautionary measures for fire safety:
Keep combustible materials safely stored whenever not in use.
Store quick-burning and flammable materials in assigned locations away from ignition sources.
Keep passageways and fire doors free of obstructions. Stairwell doors should be kept closed. Stairwells must not be used to store items.
It is required that 18 inches of space be maintained around automatic sprinklers, fire extinguishers, and sprinkler controls. However, 24 to 36 inches is recommended.
There should be 3 feet of space maintained between any stacked items and the ceiling. (If anything is stacked more than 15 feet high, the clearance should be doubled to 6 feet of space.)
Electrical areas must be maintained and hazard free. Any hazards spotted in these areas should be reported and addressed immediately.
---
3. Control Dust
Dust accumulation of more than 1/32 of an inch (0.8 millimeters), covering at least 5 percent of a room's surface, poses a signification explosion hazard. This dust accumulation would look about as thick as a dime or paperclip.
If production in your workplace creates a lot of dust that may be a concern, the facility should have its air quality tested.
The best recommended practice for cleaning up heavy dust is by using a vacuum, however sweeping and using a mop or dust cloth can be similarly effective depending on the severity of the issue.
In workplace facilities that don't accumulate a lot of dust, daily wiping down of surfaces and vacuuming of floors should be enough to prevent hazards. Frequent inspections should be done in areas that may not get a lot of traffic or cleaning, but still collect dust, such as storage closets and air vents.
---
4. Avoid Tracking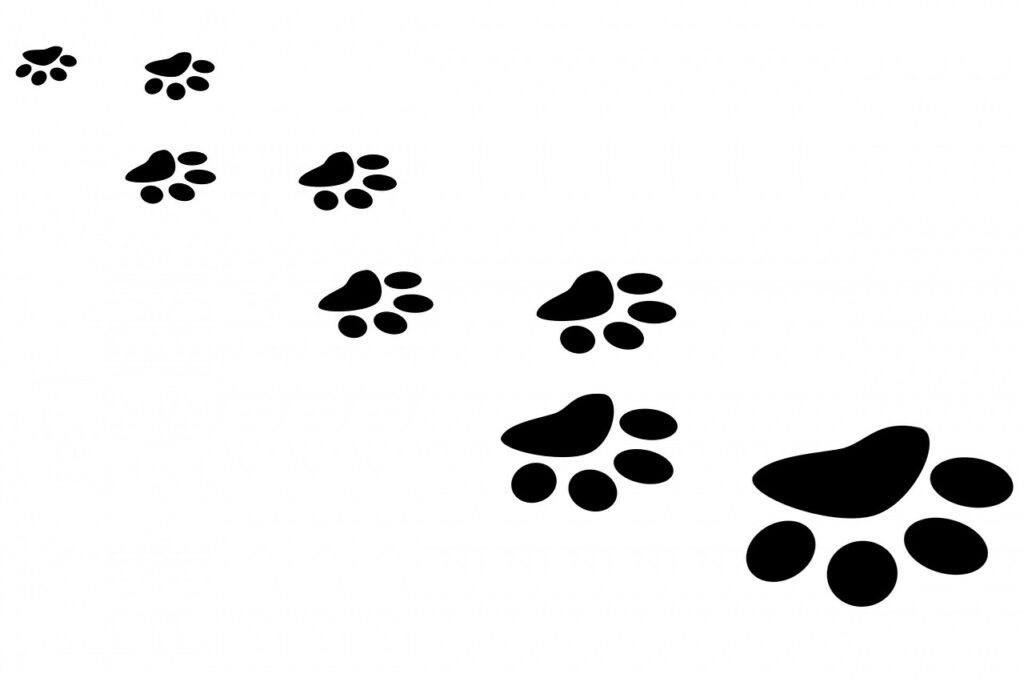 Work-area mats (cloth or rubber) must be maintained and kept clean to help prevent the spread of hazardous materials to other work areas, or home. Also, frequent checks should be done to ensure mats are not creating tripping hazards.
Each area of the workplace facility should have it's own cleaning protocols, especially areas where employees come into contact with hazardous materials and substances.
Employees who work with toxic materials, including possible exposure to bloodborne pathogens, should never wear their protective work clothing out of the office or facility.
---
5. Prevent Falling Objects
When stacking boxes and materials, employees must ensure they are being stably stacked straight up and down to keep them from tipping over.
Heavy objects should be place near the bottom, including when storing on shelves, and keep equipment and objects away from the edges of desks, shelves, and tables.
Depending on the workplace environment, the employer may want to place protections such as a toeboard or rail (a piece of wood or metal run horizontally near the edge of a roof or shelf), or a net to help prevent objects from falling on employees.
---
6. Clear Clutter
In addition to being a fire hazard, clutter creates less workspace for employees which can lead to ergonomic and other possible injuries because workers have less space in which to move and operate. Cluttered areas can lead to cuts and lacerations, as well as bumps, bruises, bone breaks or falls.
Tools and materials that are no longer being used should be returned to storage directly after using them, or disposed of where applicable.
Aisles, stairways, emergency exits, electrical panels, and doors must always be kept clear with enough space to open without having to move anything.
Trash receptacles should be emptied as frequently as necessary to keep them from overflowing, and minimally on a daily basis to avoid the accumulation of hazardous materials.
---
7. Store Materials Properly
As gone over previously, storage areas must not have an accumulation of materials that create hazards for tripping, fires, explosions, or even pests such as bugs and vermin. This is enforced by OSHA's Materials Handling, Storage, Use and Disposal Standard (1926.250).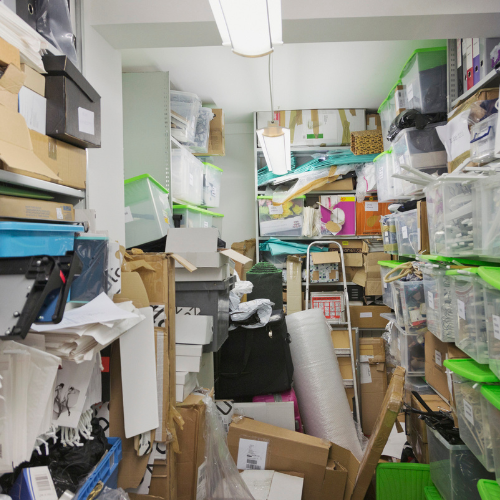 A frequent mistake noted in inspections includes the storage of ladders in closets or areas where it blocks access to the electric panel. This not only creates a hazard, but violates OSHA regulations and may be fined.
Storage facilities for materials should be kept near operations so that employees can be encouraged to use them and properly put things away after use. If heavy lifting or long distances are required to put materials away, they are more likely to be left out, creating a hazardous environment.
---
8. Use and Inspect PPE and Proper Tools
Employees performing housekeeping functions must minimally be required to wear basic PPE while performing housekeeping. The type of PPE required is based on the potential risks, and will be outlined in your facility's IIPP (Injury and Illness Prevention Program).
It is not uncommon for worker's compensation cases to stem from employees who did not wear PPE when cleaning up spills or other material – such as broken glass, blood, and chemical spills, or OPIM (Other Potentially Infections Material).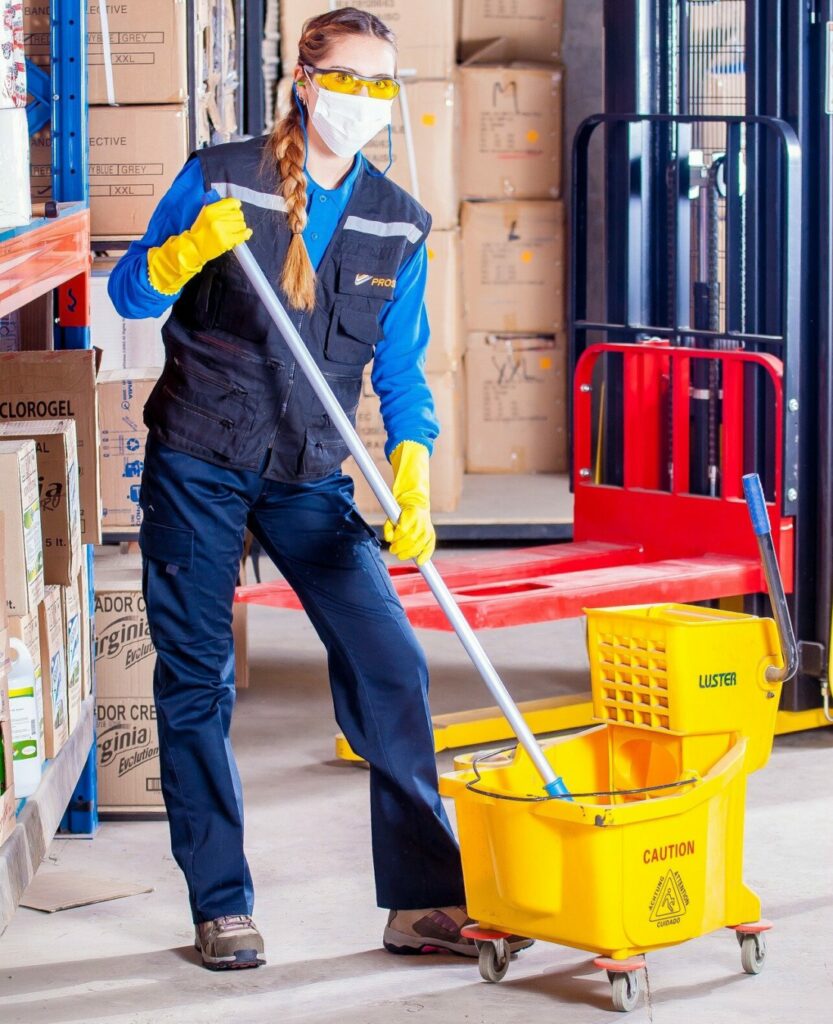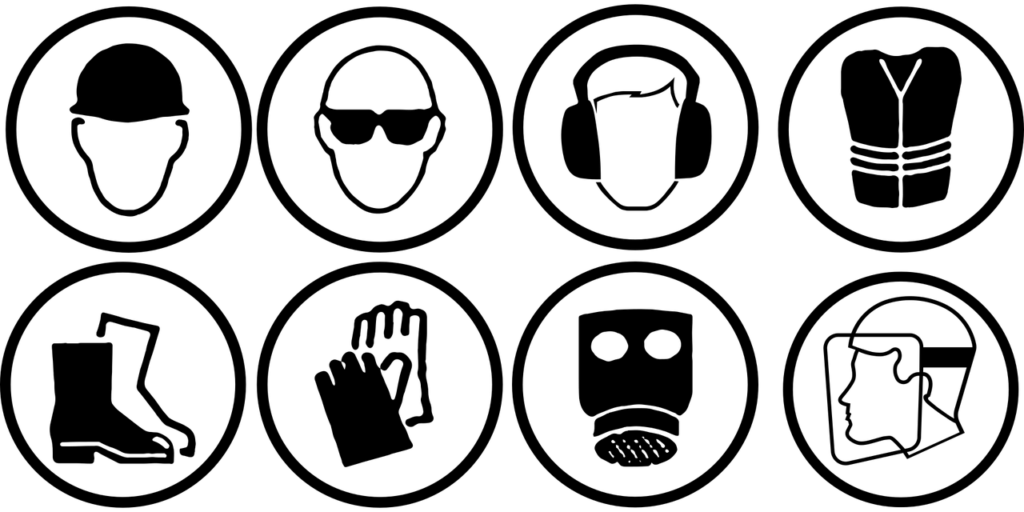 Tools must be regularly inspected, cleaned, and fixed by the employees using them with the help of appropriate personnel.
Damaged tools must be removed from the work area, whether sent to be fixed or thrown out. Keeping damaged tools in use can lead to further incidents.
---
9. Determine Frequency of Housekeeping
Every employee must participate in housekeeping, especially when it comes to their personal self and work area, but also in general work areas where it may be necessary to report safety hazards or help clean up urgent spills.
If an employee sees something is becoming a problem, they must report it to management and employers, and do what they can to help take care of any hazardous issues.
At the end of any shift, a worker should inspect and clean the space they work in, including removing trash or putting away any unused materials. This will help reduce time spent cleaning when it later becomes absolutely necessary, and it will eliminate potential hazards.
It is recommended that any employer or business have regularly scheduled deep cleaning with more frequent, light cleaning to maintain the workplace. Depending on the size of the facility, this may require hiring outside services or full and part-time janitorial staff.
---
10. Create Written Rules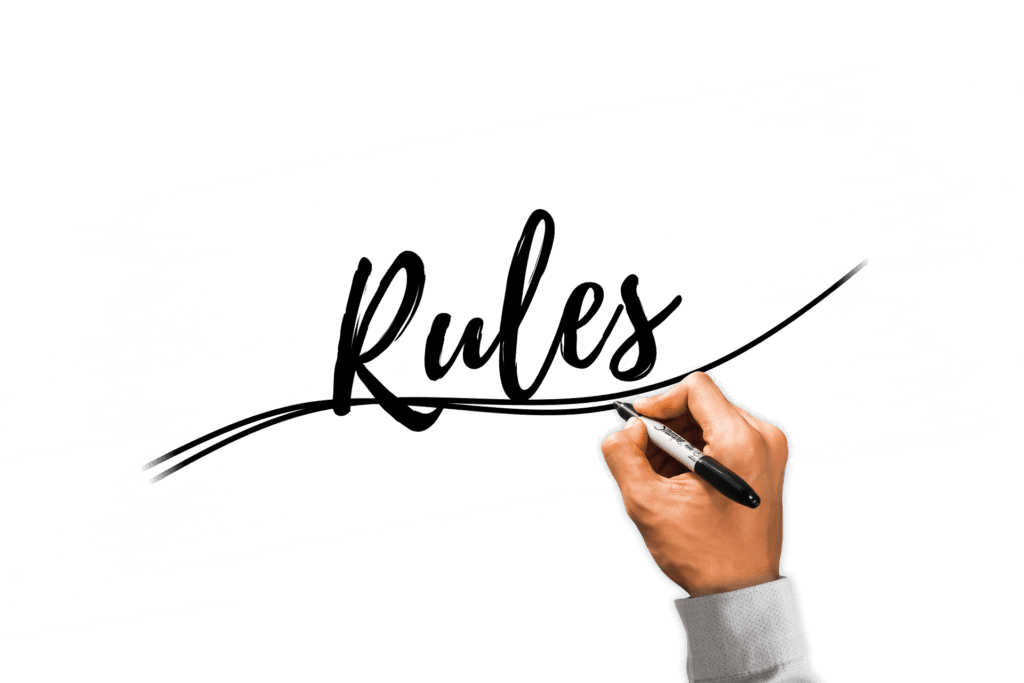 Housekeeping and cleaning policies should be put in writing and provided to all staff as part of steps taken to reduce hazards through the workplace Injury and Illness Prevention Program.
Written protocols should specify which type of cleaners, tools, and methods should be used for various conditions. These protocols should be based on best recommended and required practices for the particular type of work being done.
An employer is responsible for ensuring all employees have read the Safe Practices as outlined in their Illness and Injury Prevention Program, Safety and Health Manual. and knows where it is located if they need to find information.
---
11. Think Long-Term
Housekeeping is more than just a one-time initiative, it should be continuously audited and monitored. Records must be kept including, but not limited to, regular walkthrough inspections, hazards reported, and training done regarding housekeeping procedures.
The hazard inspections we provide employers after our own inspections are to be reviewed for corrective actions necessary and stored in the facility's Safety and Health Manual.
Employers and employees are responsible for knowing what hazards exist in their workplace and working together to eliminate them.
Following these workplace housekeeping tips will contribute to a safer, healthful environment for everyone.
---
Is Your Business OSHA Compliant?
Find out by completing our OSHA Workplace Compliance Survey below.
---